All in one Place
The latest version of iTunes is
11.0.4 .
Apple iTunes keeps your music, videos and films etc. in one place. iTunes is a free app that you can organize and play your music and video on your computer. That makes it perfect place to play, read, watch and shop.
It syncs content to your iPod, iPhone, and Apple TV. It is an Entertainment superstop that opens 24/7.
Copy files to an ipod or iphone and other audio player
Edit file information

Creates your music into playlist

Purchase music and files on iTunes with the internet
World's no.1 store is iTunes store. You can shops films, games, apps and many more by iTunes store. You can check out iTunes U, where you can downloads top universities, lectures, museums, videos etc. .
Record your compact discs

Run a visualizer to display graphical effects in time to the music and video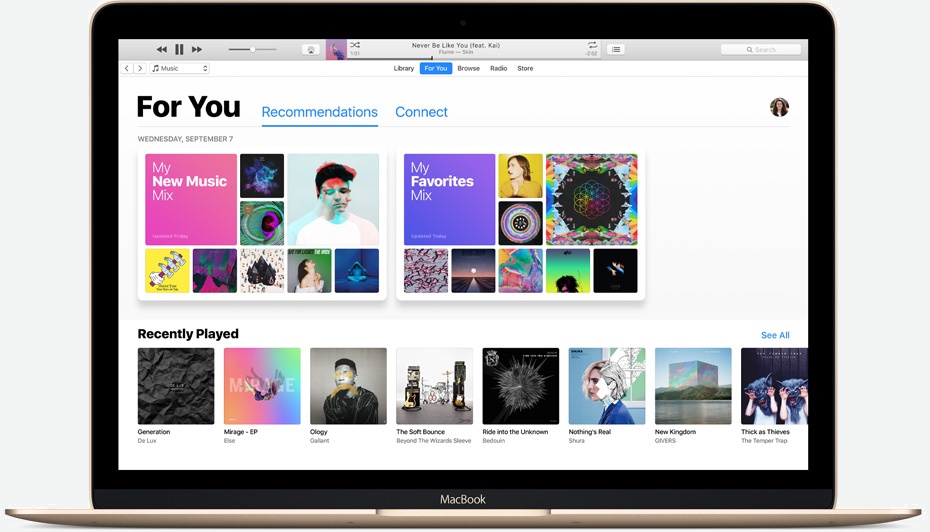 Encode music into different format
Details:
Title: iTunes 11.0.4(32-bit)
Filename: iTunes32Setup.exe
File size: 82.76 MB
Requirements: windows vista32 / windows7 32 / windows xp32 / windows8 32
Langauges: Multiple langauge
License: Freeware
Download Free iTunes..